6/4/05 10:06 pm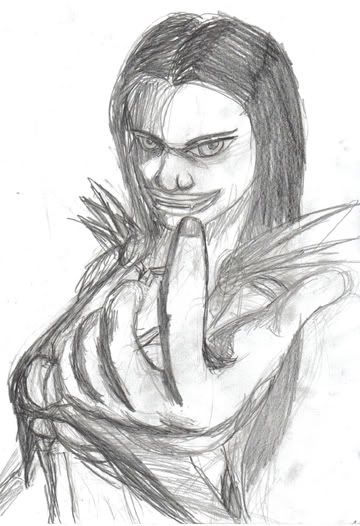 YES it's not a clean sketch I know. Getting the proper
perspective like that was a completely new attempt for me though for a
first try the shoulders I did kinda well...
Again with the large mouth ( not as large as usual but still quite large for a head that size )
Aniara is a woman who can be beautiful and scary at the same time.
I think I'm finally getting out of this environment funk....
We'll have to see.
Anyway....
The hand perspective is done well as is the face.
Just another picture of Aniara taunting/beckoning/challenging whoever she happens to be looking at at the time.